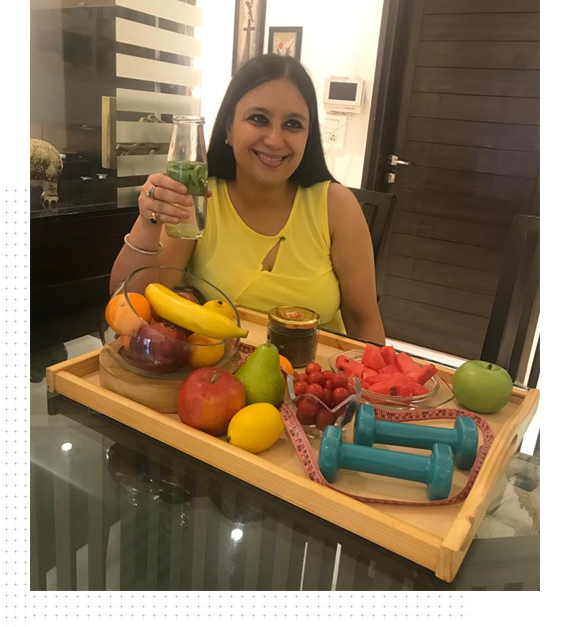 About Sonali Malik
Nutritionist & Clinical Dietician
"I want to influence people to embrace the fact that food can change the way we live"
I am Sonali Malik, a nutritionist, a lifestyle diet coach and my philosophy of good health is simple – good nutrients, correct proportion, and a positive outlook. If we mix those three ingredients in our daily life, we are preparing ourselves to live a healthy life.
When I say good nutrients, it need not include "only fruits" or "only salads". It's just food that is better for you than others, and the kind of food that you should consume more of as per your lifestyle and routine. It's about striking a balance – a diet that compliments your health and your body's needs. Learning about that balance is most important and I want to help people strike the right balance.
I struggled all my adolescence with the weight issues that were genetic and got hiked due to the PCOS condition. The medication, moods and I would say peer pressure, it was all bringing me down. That is when my mom's friend introduced us to Sonali! I was about to travel overseas for my bachelors program. But I continued the consultation, online reviews and diet program as recommended by Sonali. Followed her diet program with a 30 minutes walk each day and I can say I am healthier and happy since then.
I was referred to her by a family friend who happens to be a doctor. Since we are all working we needed help with weight management for the entire family. Sonali gave us the mantra of 'happy heating' through her Family Diet plans. I bet we were among the most difficult of her clients as our food habits, preferences were difficult to be weaved in a single plan. She turned her consulting into family group counseling where she answered all our queries and doubts. A perfect nutritionist for any family of foodies. Trust me she will bring your diet on track.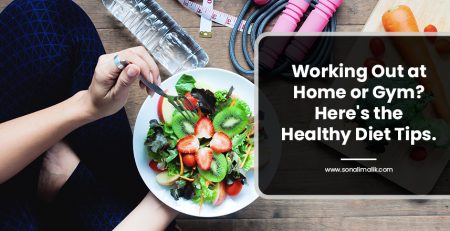 Working out and eating the right foods go together. It doesn't matter if you exercise at a gym, in...
Read More