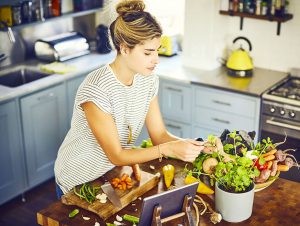 "Give your child a "nutritious" childhood."
It's okay for your child to be picky eaters – sometimes they love eating something and sometimes they refuse to eat the same thing.
It's okay for your child to be confused – sometimes they are in the mood to binge and sometimes they say 'no' to eating.
It's okay for your child to be experimental – being playful with shape, colour and texture of particular foods.
What is not okay is – not paying attention to their nutrients intake.
Fussy eating is part of children's development. It's a way they explore new taste, new texture and get used to the eating environment. But while you allow your children to be independent in growing their palette, it's a constant struggle that you may face in providing proper nutrition to them. I can help parents implement best practices for child nutrition – whether it's introducing solids, combating "picky" eating, providing parenting tips or working through a health challenge, together we can ensure your child's proper nutrition.
Eating disorders or health conditions can be different for children and so should be the nutritional regimen and solutions to treat them. We address home, school, and personal factors in the development and correction of eating habits, and the adaptation of daily treatment regimens for disorders such as eating disorders, obesity, food allergies and intolerances, child diabetics and so on. My goal is to help parents give their children the right nutrition so they can grow up to become healthy individuals.
What's included in the PEDIATRIC NUTRITION Program:
1 hour initial assessment session
1 hour follow up session
Comprehensive nutritional assessment of your child's dietary needs
Review current eating habits and practices
A review of related growth and developmental patterns
Discuss specific challenges and concerns (if any)
Customized meal plans for your child (picky eaters or otherwise)
Program guides a food list, meal plan & healthy recipes for your child