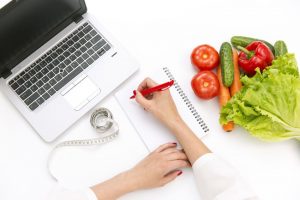 "PERSONALISE WHAT GOES IN YOUR PLATE"
Figuring out what to eat day after day to reach your health goals can be a real headache.
Do you often lack the motivation and time to plan healthy meals?
Special dietary needs hinder your meal plans?
What type of diabetes meal plan is best for me is a question you haven't received an answer to.
Well, a customized meal plan may be the answer you're looking for!
Meal planning can certainly seem tedious, frustrating, confusing and much like a chore when you aren't sure where to start and how to reach your health goals. But meal planning is vital to living a long & healthy life, and that's why we have created customised meal plans based on your personal goals, making wholesome nutrition easy.
Whether you hope to lose weight, hope to maintain a healthy weight, protect yourself against disease or take control of an existing health condition, we can help you meet your goals through dietary changes, customised and practical meal planning. The meals that you create throughout the day should complement one another, and each meal should be full and nutritional. We prioritize fitting in the right nutrients, vitamins and minerals into your diet – serving rainbow to your plate.
We understand that one-size doesn't fit all diet. Only-veg preferred? Only-non-veg preferred? Allergic to certain food? Our plans takes care of all – customised for a reason. You and I will work together to find foods that not only protect your health, help you reach your goals but taste amazing as well.
We're excited to design a menu that fits your lifestyle and preferences; the question is are you?
What's included in CUSTOMIZED MEAL
PLANS:
2 hour assessment session
Unlimited recipes tailored to your preference [breakfast, lunch, snacks and dinner]
Streamlined morning and evening diet routines
Review current eating habits and practices
Nutritional menus to help you achieve your health goals
Discuss specific challenges and concerns (if any)
Adapted to your allergies, intolerances, and food preferences
Customized meal plans according to personal likings and choices
Program guides a food list, meal plan & healthy recipes
VEGETARIANS OR NON-VEGETARIAN!
BOOK YOUR CUSTOMISED PLAN, CHOOSE YOUR PREFERENCE AND PROVIDE US YOUR NECESSARY DETAILS.